I thought it would be great to share some blogs with you guys that I really like. They are mainly fashion/beauty blogs.Click the pictures if you want to visit their blogs.
1.)
Keiko Lynn
My friend Carr just told me about Keiko Lynn and now I'm addicted to her blog! I looooove her style. She even does hair tutorials and makeup tutorials. What more could I ask for in a blog? :)
2.)
Selective Potential
Selective Potential is a fashion blog by Tieka. I really love her hair and her style. She is so cute! Tieka definitely has a Zooey Deschanel vibe happening.
3.)
Sometimes Sweet
Danielle's blog, Sometimes Sweet, kind of chronicles her life. I guess the reason I love her blog so much is because she has such an awesome life. She has a great husband and an adorable son named Henry and she is health conscious with great style. She seems very genuine and sweet and gives great advice on life.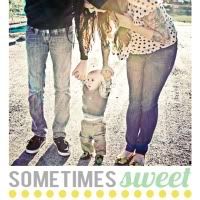 4.)
Beauty by Clara
Clara's blog is mainly about nail polish, which is something I obsess over! She also shows off her different eye makeup looks and gives tutorials on them. Anyway, if you're a nail polish freak like I am then you should definitely check out her blog:
5.)
Honeyflower3
Last but not least, Angela (Honeyflower3) is another favorite. Her blog is very informative and gives great product reviews. She also has a YouTube channel which is one of my favorites in my subscriptions:
http://www.youtube.com/honeyflower3
You should all check out her blog and YouTube. She's so sweet and always responds to comments/messages! :)